TerraGen offers a wide range of solar racking solutions for all roof types, specializing in optimized racking configurations to suit specific site and project needs. TerraGen has designed for both flat and pitched roofs, as well as awnings, façade and pole mounting projects. We have three product lines, TGR, TGP & TGT, each with full customization ability to support any solar need.
Flat Roof Solutions
TGR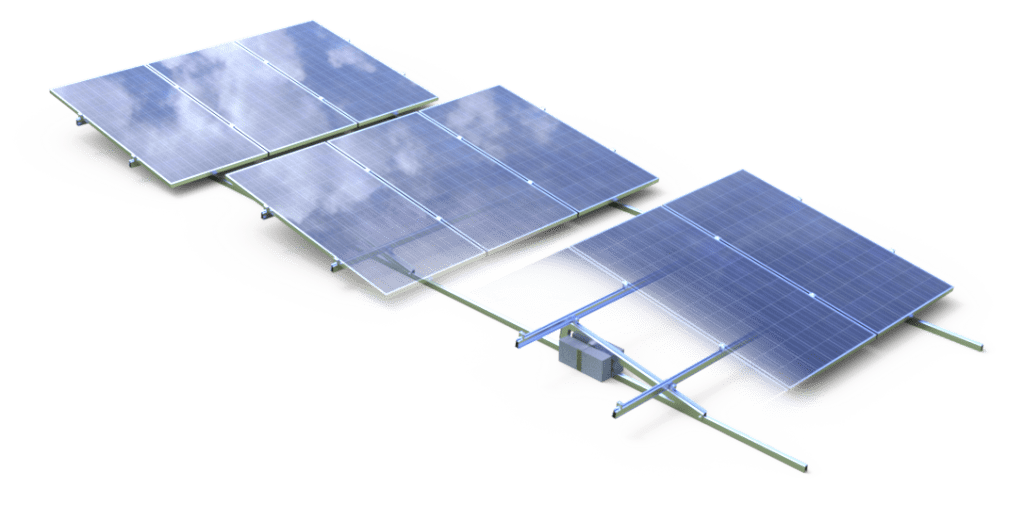 The TerraGen TGR system utilizes a rail based design consisting of a base rail, top rail, tilt triangles and clamps. This innovative design allows for any tilt angle and any interrow spacing.
The TGR can accommodate both square and skewed arrays, making it versatile enough for complex roof layouts.
Whether you are ballasting the system or mechanically fastening it to the roof; TGR is the best solution for flat roofs
Read more about the TGR System here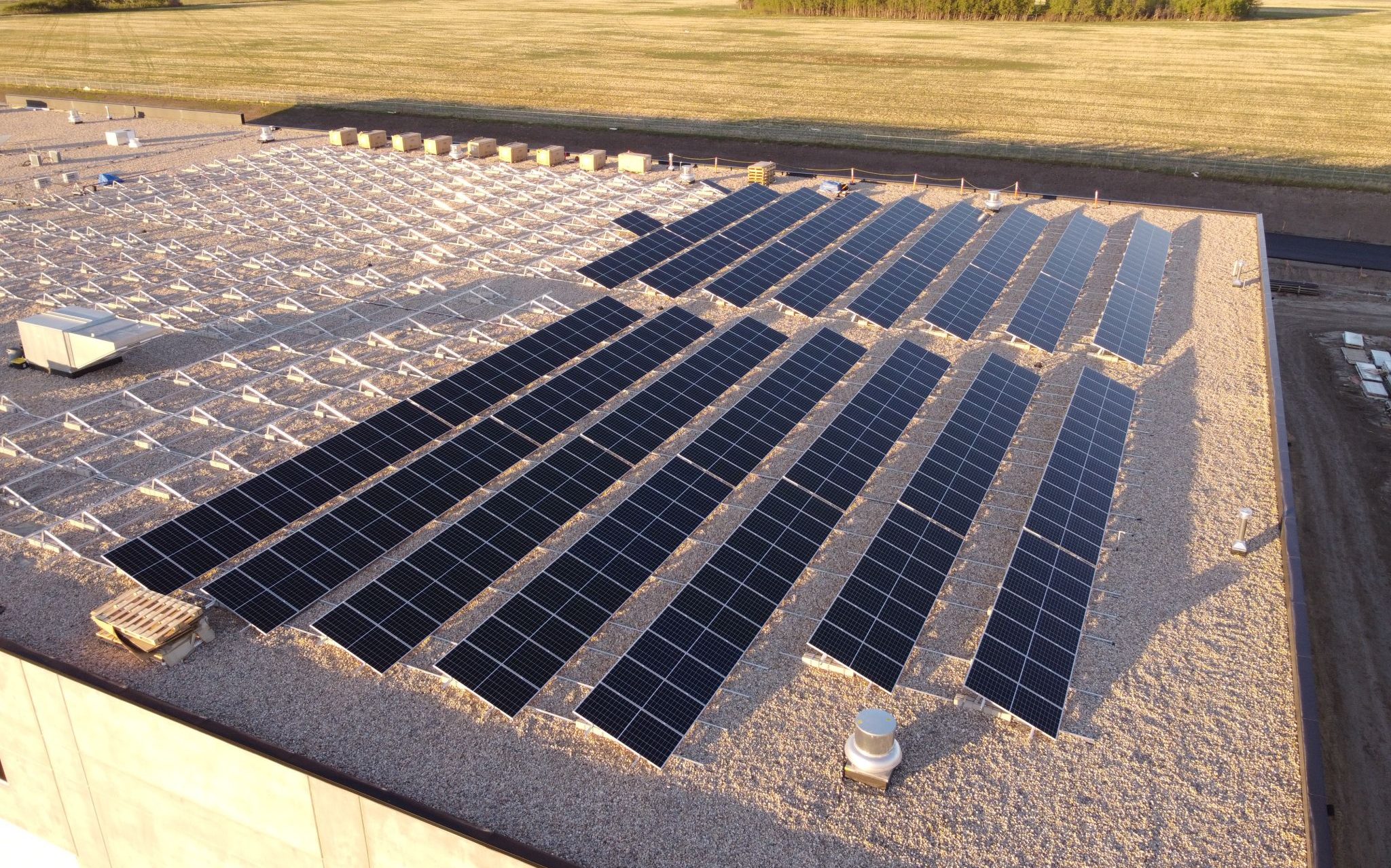 TGR-Dual Tilt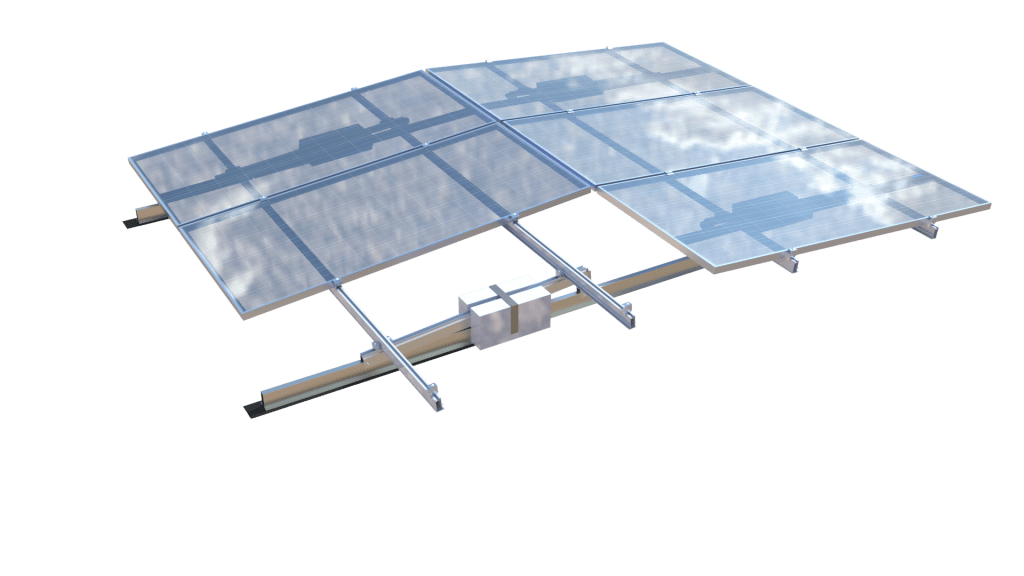 TerraGen's TGR-Dual Tilt system is perfect for increasing the module density and kWp on your rooftop space. Easily increase the density without sacrificing module support or potentially voiding module warranty.
This system can be either ballasted or mechanically fixed, or a hybrid of the two and can be installed on any roof type.
TGR Dual Tilt is competitively priced, easy to install, and offers better structural support for the modules.
Read more about the TGR- Dual Tilt here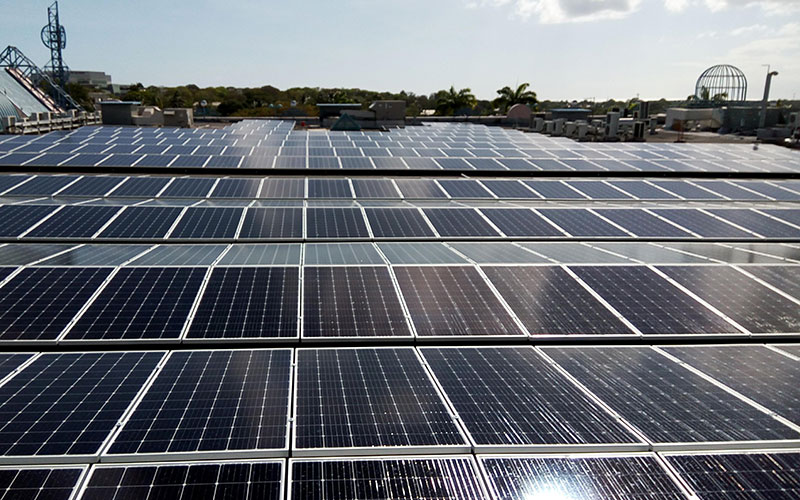 TGR-Elevated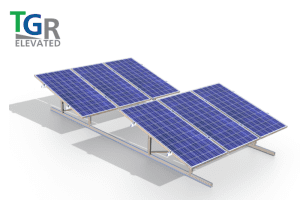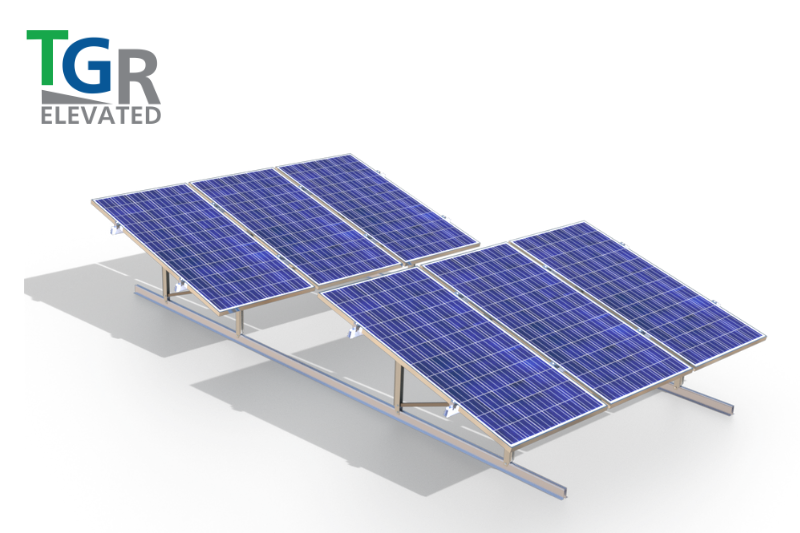 Our TGR-Elevated system provides all the benefits of our standard TGR system with the added perk of elevation.
Perfect for roofs with obstructions and green roofs. With the added benefit of increased bifacial generation.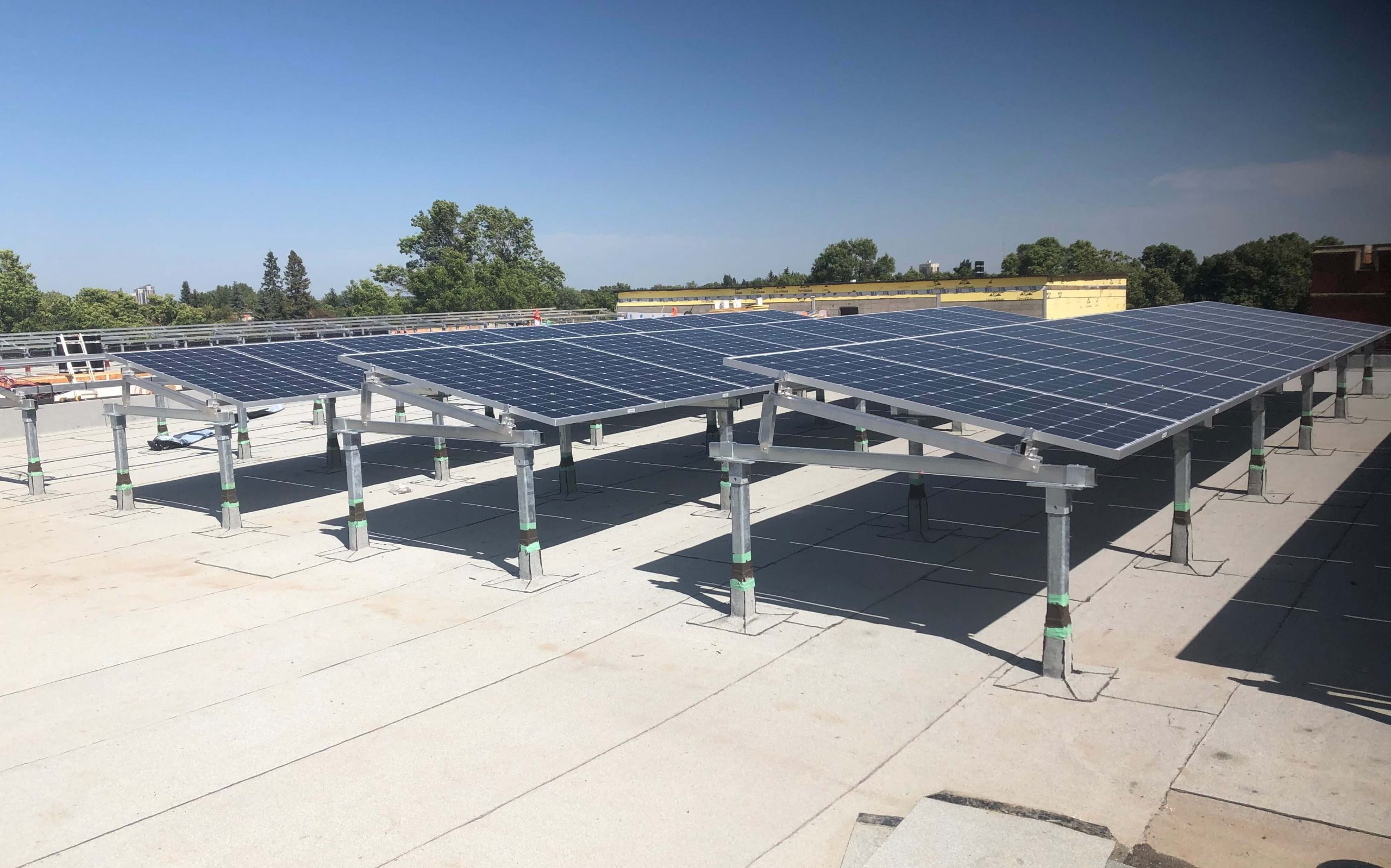 ---
Pitched Roof Solution
TGP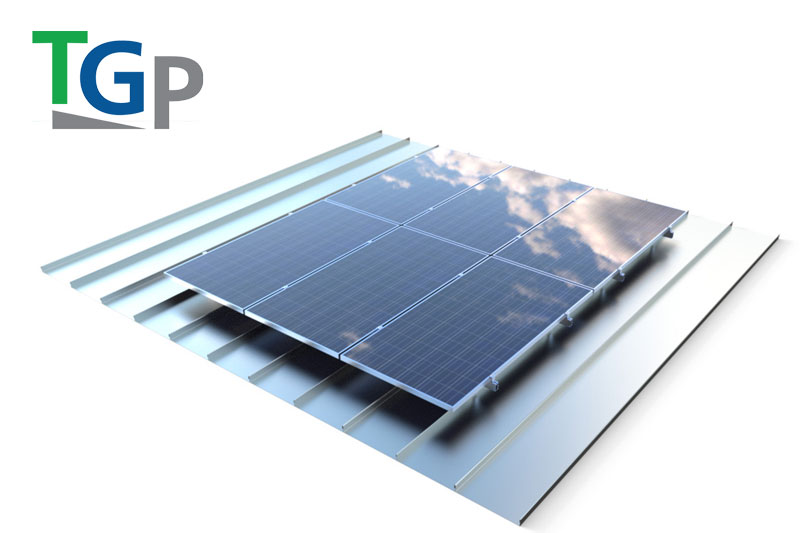 Flush mount made easy.
TerraGen's TGP system brings solar to your metal pitched roof.
Our TGP system is compatible with standing seam, trapezoidal, roll on bitumen and shingle roof types.
Read more about the TGP System here.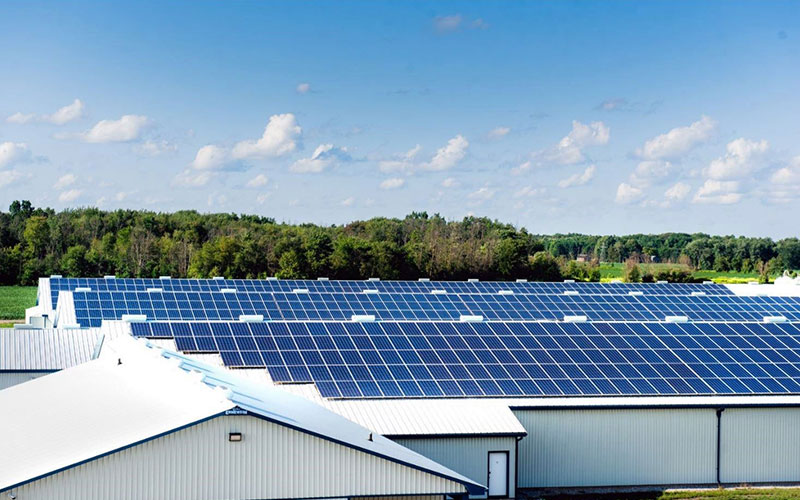 ---
Tilted Pitched Roof Solution
TGT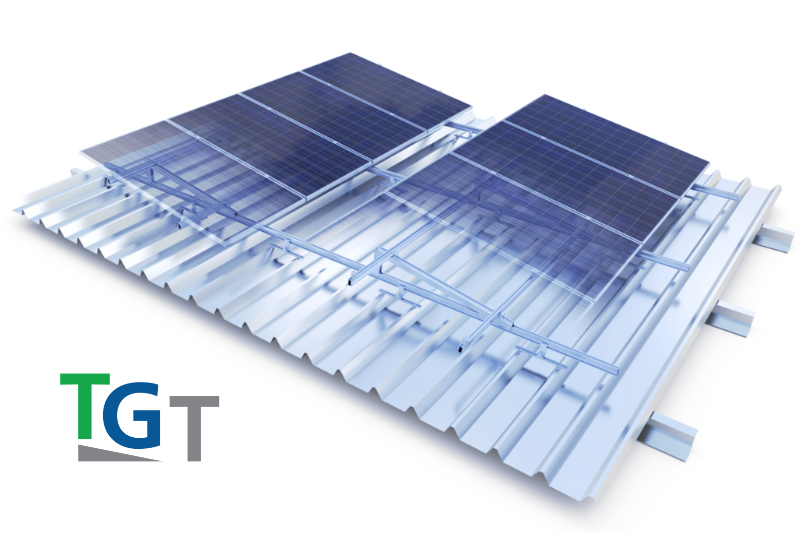 TGT enables maximum spacing of roof connection points for ease of installation and an effective use of materials.
No matter which way you want to tilt the modules or what your roofing material is; our TGT solar racking system has the flexibility to accommodate it.
Read more about our TGT System here.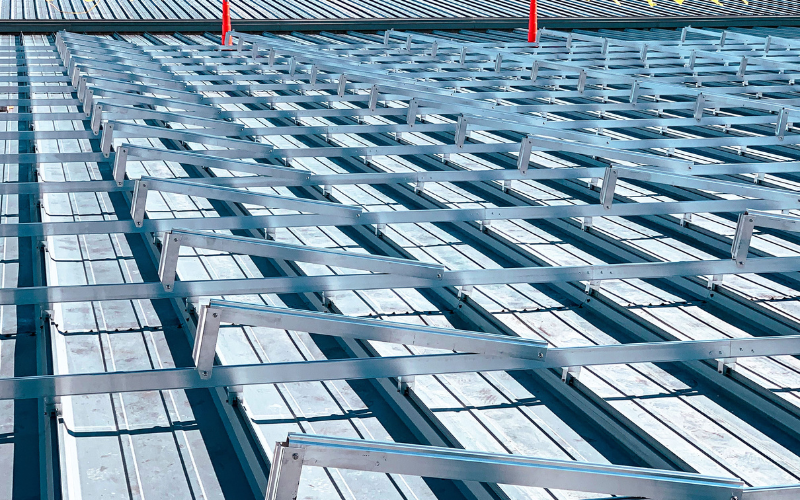 ---
Custom Solar Racking Solutions
TerraGen is proud to offer fully customizable solutions to suit our customers project needs.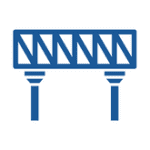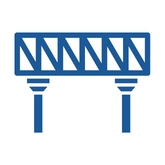 Elevated Truss Systems
If your projects require an elevated truss mounting structure, give us a call. We have designed and built several.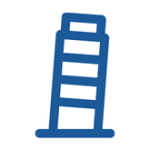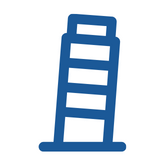 Structural Challenges
What is your available reserve capacity? We can design around that.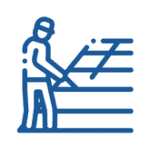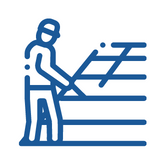 Re & Re-Provisions
Are you going to have to remove the PV system for re-roof in a couple of years? We can take the necessary steps now to ensure that the process is seamless.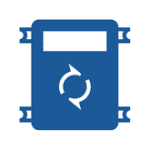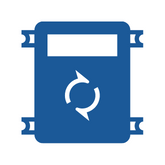 Inverter Racks
We have inverter racks for nearly all types of string inverters. Let us know what inverters you need to mount, and we can ship with the PV racking.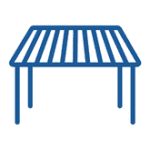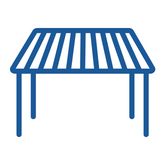 Custom Mounts
What ever your mounting system requirements, we have the solutions for you. Awnings, facades, pole mounting, you name it.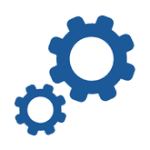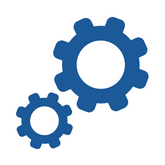 System Parts
Rubber, MLPE Mounts, Fire Shield. TerraGen has many different configurations to best suit you further.
---
Thinking of adding solar your commercial building? Get in touch with us today and we will build a custom solution specific to your site and project needs.